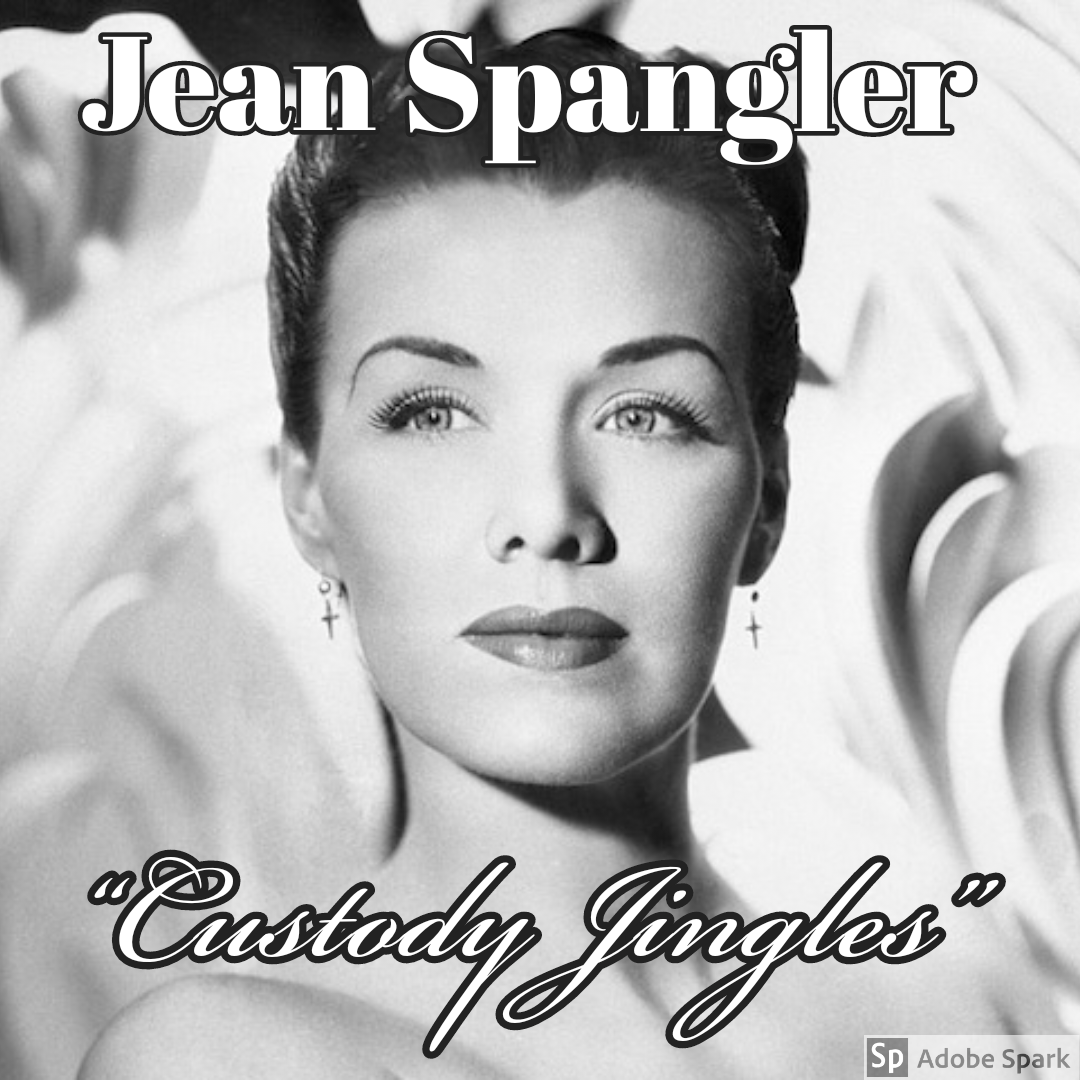 Scott and Kristy delve into the mysterious disappearance of dancer Jean Spangler. It's Hollywood ahoy with tales of classic stars and more shady characters than you can shake a diamond-tipped cane at.
Check out our social media: Facebook, Twitter, Insta. 
Don't forget to come on by our Patreon and check out our offerings there! Or you can leave a buck on the nightstand: Paypal us at oldtimeycrimey@gmail.com. 
Sources:
Charley Project. "Jean Elizabeth Spangler." http://charleyproject.org/case/jean-elizabeth-spangler
IMDB. "Jean Spangler." https://www.imdb.com/name/nm0816805/bio?ref_=nm_ov_bio_sm
IMDB. "Young Man with a Horn Trivia." https://www.imdb.com/title/tt0043153/trivia?ref_=tt_trv_trv
Wikipedia. "Jean Spangler." https://en.wikipedia.org/wiki/Jean_Spangler
Calisphere. "Missing actress' mom called 'legal stranger." https://calisphere.org/item/18f1a38f1c6e0edfcc792348bf0cb63d/
LOC Chronicling America: Evening Star. https://bit.ly/2Z3VGnX
Tere Tereba."Mickey Cohen: The Life and Crimes of L.A's Most Notorious Mobster." https://www.google.com/books/edition/_/xGwmlvtaKIYC?hl=en&gbpv=1&bsq=little%20davy
Arthur Lyons. Palm Springs Life. https://www.palmspringslife.com/the-mysterious-disappearance-of-jean-spangler/
Jessica Ferri. The Lineup. "Can't Wait Any Longer: The Chilling Disappearance of Jean Spangler." https://the-line-up.com/jean-spangler-disappearance
Cecilia Rasmussen. LA Times. "Mystery of Missing Starlet Was Never Solved." https://www.latimes.com/archives/la-xpm-2002-oct-20-me-then20-story.html
Steve Hodel. "Black Dahlia Avenger." https://www.google.com/books/edition/_/xdD7DQAAQBAJ?hl=en&gbpv=1&pg=PT279&dq=Mimi+Boomhower
Steve Hodel. "Most Evil."
reddit.com/r/unresolvedmysteries
lifeandtimesofhollywood.com