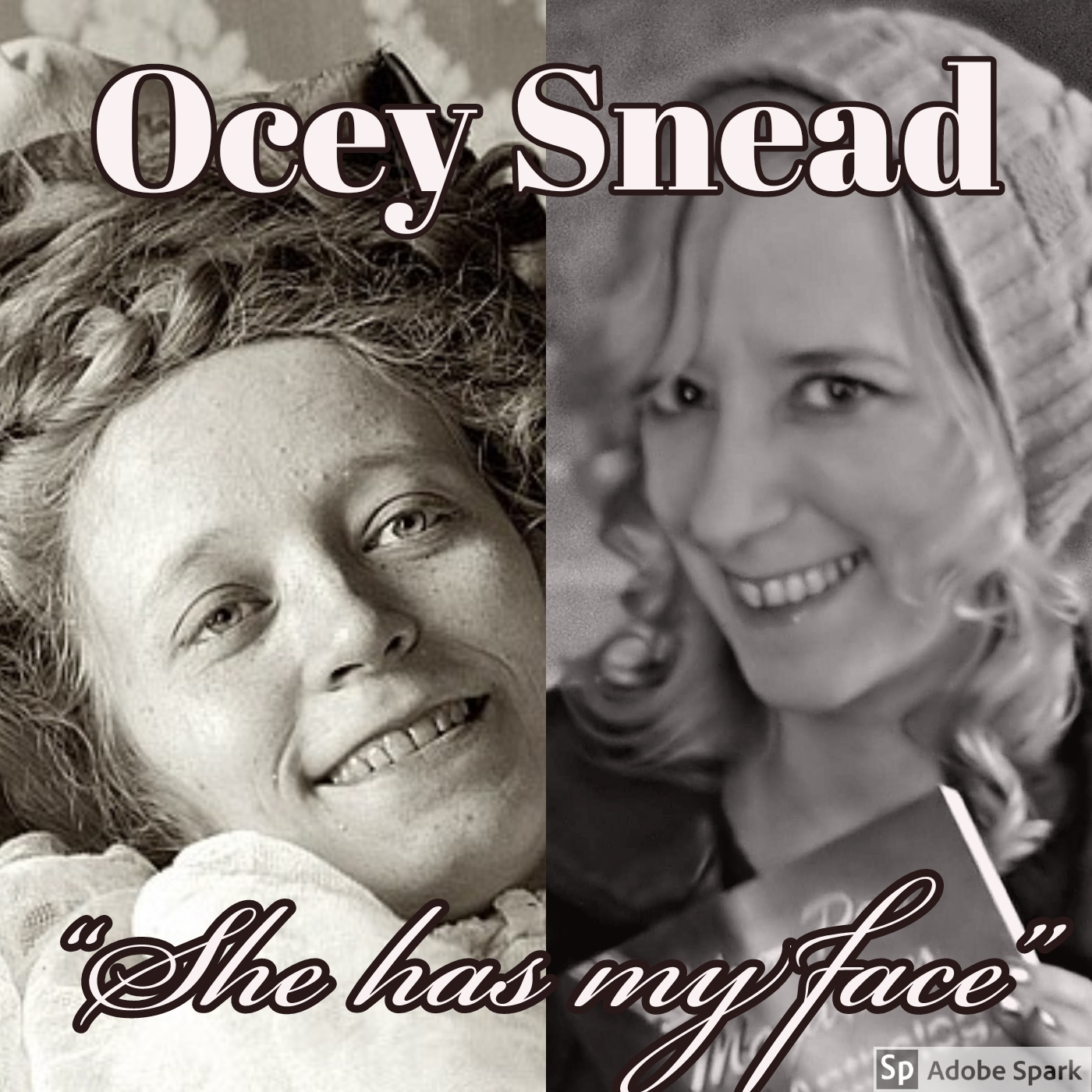 We're heading back to the early 1900s, where we find Kristy's near-doppelganger! Aaaand she's a murder victim. 
Join us as we talk about Ocey Snead, a wonderful girl with a terrible family. We'll discuss her mother's swirly eyeglasses of persuasion, super weird medical and legal payment plans, and giant novelty pens!
And along the way, Kristy will look at her doppelganger's picture several times and get more disturbed with each viewing. In fact, she might eat her hair--or cry! It's a rollercoaster, folks. 
We have a nice palate cleanser at the end with a Five Minute Crimey: the absurd tale of Big Nose George. If you're looking for some new shoes, don't bother with designer--just find yourself a dead outlaw.
Also, give us that 5-star review you know we deserve, and in it, please tell us about your doppelganger! You can also follow us here on Podbean, Stitcher, Spotify, or wherever you get your podcasts. While you're at it, hit us up on our FB group or Twitter to talk Old Timey Crime.
Thanks for listening, and remember: there are only so many faces in the world. You might just share yours with a murder victim. 
____
Sources: 
Gribben, Mark. "Does This Black Dress Make Me Look Fat." The Malefactor's Register. http://malefactorsregister.com/wp/does-this-black-dress-make-me-look-fat-2/
Vitelli, Romeo. "Killing Ocey Snead." Providentia. https://drvitelli.typepad.com/providentia/2019/02/killing-ocey-snead.html
"Ocey Snead." Wikipedia. https://en.wikipedia.org/wiki/Ocey_Snead
Ewing, Kelley. "More Dreadful Than The Most Gruesome Of Tales: Newspaper Coverage Of The East Orange Bathtub Mystery." Virginia Memory. http://www.virginiamemory.com/blogs/fit-to-print/2016/06/03/more-dreadful-than-the-most-gruesome-of-tales-newspaper-coverage-of-the-east-orange-bathtub-mystery/
Raphael, Shannon. "Sister Act: The Bizarre Drowning of Ocey Snead." The Line-Up. https://the-line-up.com/the-bizarre-drowning-of-ocey-snead