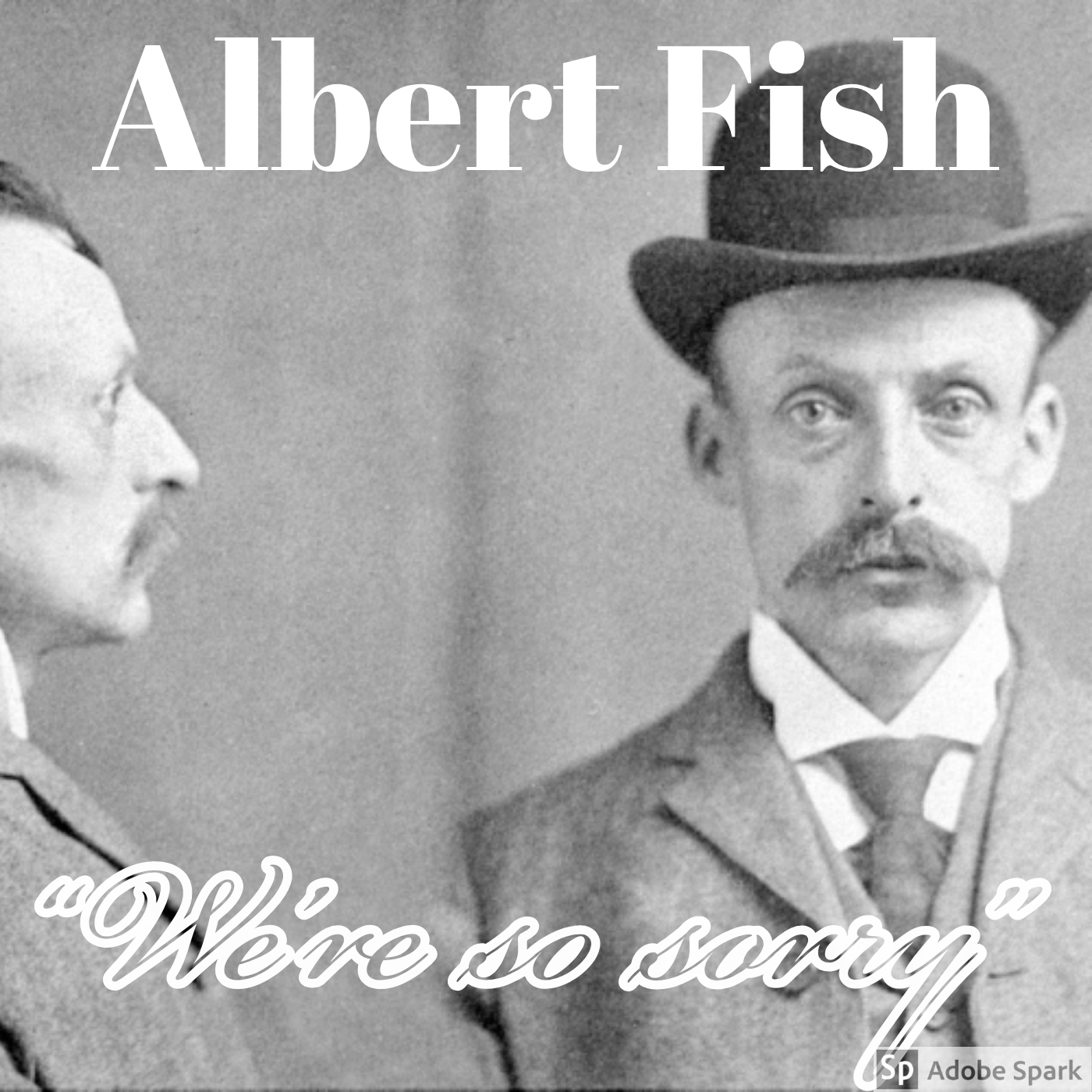 Scott and Kristy take a trip through Traumatown as they take a look at the infamous Albert Fish, a man to whom few proclivities were too extreme. 
We'll talk about some truly gruesome stuff, all while wondering: Why don't people's voices ever tell them to do GOOD things?!
Don't forget to follow us here on Podbean, Stitcher, Spotify, or wherever you get your podcasts, and hit us up on our FB group or Twitter to talk Old Timey Crime. Thanks for listening, and just...only use needles for sewing, okay?
----
Sources:*
Schechter, Harold. Deranged: The Shocking True Story of America's Most Fiendish Killer! Pocket Books. 1998.
"Albert Fish Parts I-III." Last Podcast on the Left.
https://open.spotify.com/episode/6YdFTNOHBD7qXdyixrz8EF?si=Pm_MU4lWRLSFs8CkvlLsLw
https://open.spotify.com/episode/1Mk8lkiS9IugdzmigLl9gf?si=Wumwn6ZwSTa2Z82m7Pg1Bg
https://open.spotify.com/episode/63Ej9kVU2mE74Jlqoc2Vzh?si=BqHwEt2qRNa6REvSXzZ4aA
Cummins, Dan. Timesuck podcast. "141 - Albert Fish: NY Killer and SUPER Creep." https://open.spotify.com/episode/5V19j6vxfvpgiUpq5v9Fao?si=qnISj7b2S-KQysG2qgj-kA
Hendrie, Phil. http://www.philhendrieshow.net/wednesday-november-30-2005-2/
*Scott misspoke during the episode and attributed his information to the wrong podcast, which explains the disparity between what we said and what you see here.