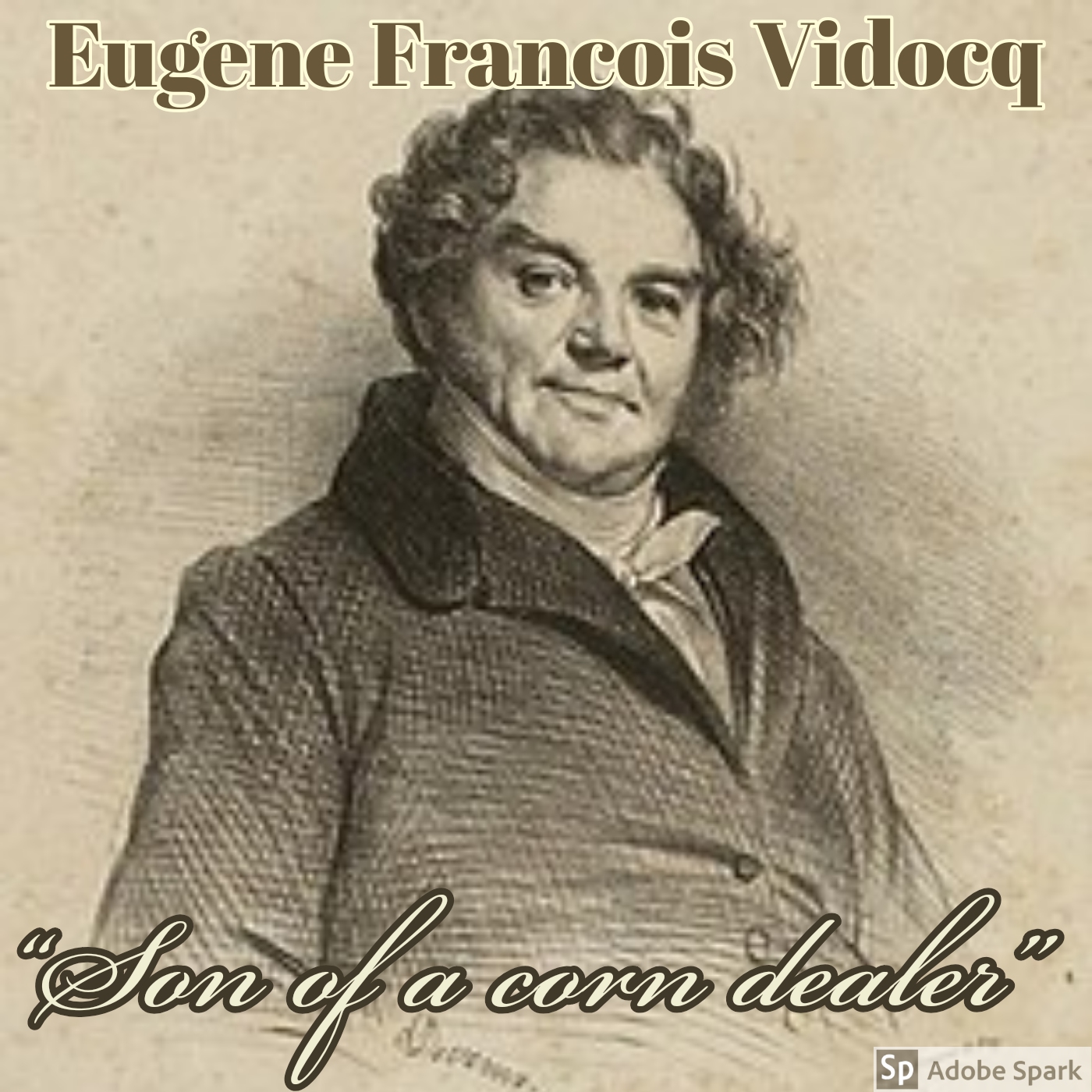 Scott and Kristy look at Eugene Francois Vidocq, a man who just couldn't decide what he wanted to be--unless he was escaping from jail. From traveling entertainer to swordsman, from traitor to fake aristocrat, he did it all and SO. MUCH. MORE.
This man did not know how to handle a promotion or learn from experience, but he knew how to keep everyone guessing.
You'll be the best gumshoe ever if you leave us a 5-star review on iTunes. And if you'd like to control our fates, simply go to our Amazon wishlist and purchase a book for a future "Deep Dive" to pick a future episode topic. 
Don't forget to follow us here on Podbean, Stitcher, Spotify, or wherever you get your podcasts, and hit us up on our FB group or Twitter to talk Old Timey Crime. Thanks for listening, and always be your best Vidocq. 
______
Sources: 
Ashley, Mike. "The Great Detectives: Vidoqc." The Strand Magazine. Issue 4. https://strandmag.com/the-magazine/articles/the-great-detectives-vidocq/
Blazeski, Goran "Eugene Vidocq: The ex-convict who became the world's first private investigator."
The Vintage News. https://www.thevintagenews.com/2016/11/03/eugene-vidocq-the-ex-convict-who-became-the-worlds-first-private-investigator/
"Eugene Francois Vidocq." Wikipedia. https://en.wikipedia.org/wiki/Eug%C3%A8ne_Fran%C3%A7ois_Vidocq
FlourishingAnyway. "Eugène Vidocq: The Convict Who Became the Father of Modern Criminal Investigation." Owlcation. https://owlcation.com/social-sciences/Eugne-Franois-Vidocq-The-Convict-Who-Became-the-Father-of-Modern-Criminal-Investigation
Friendly, Michael "A.-M. Guerry's Moral Statistics of France: Challenges for Multivariable Spatial Analysis" by https://arxiv.org/pdf/0801.4263.pdf#page=31&zoom=100,0,657
"Galley Slave." Wikipedia. https://en.wikipedia.org/wiki/Galley_slave