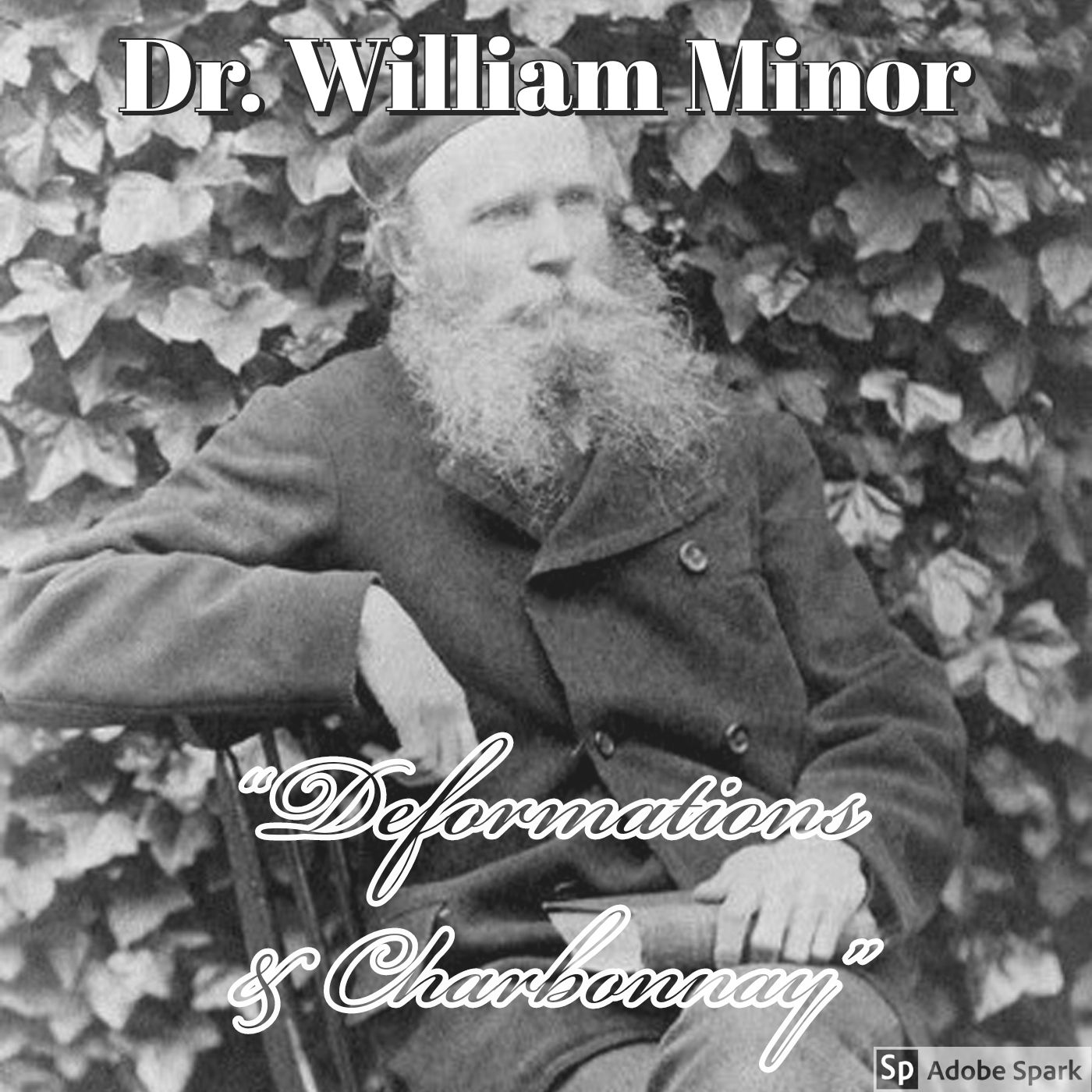 This week, we take a look at Dr. William Minor, a man whose demons drove him to a terrible crime, and whose search for redemption, while rocky, led to a monumental contribution to humanity.
Plus: a video game mystery, spelling be parties, and the triumphant return of English Pub Names!
And remember: apostrophes, dammit.
Make sure to come to our

 

FB group

, Twitter,

or

 Insta 

and give us some much needed brain bleach. And you'll be our heroes if you give us a 5-star review!  
Don't forget about our
Patreon
, where you can get some cool bonuses for supporting the show. 
Thank you to Best Fiends for sponsoring this episode. Download Best Fiends FREE on the Apple App Store or Google Play!
Sources:
Reilly, Lucas. "The Murderer Who Helped Make the Oxford English Dictionary." https://www.mentalfloss.com/article/504609/murderer-who-helped-make-oxford-english-dictionary
John D McDermott, "Were They Really Rogues? Desertion in the Nineteenth-Century U S Army." Nebraska State Historical Society. https://history.nebraska.gov/sites/history.nebraska.gov/files/doc/publications/NH1997Desertion.pdf
Nebraska History 78 (1997): 165-174
Thomas Minor. Wikipedia. https://en.m.wikipedia.org/wiki/Thomas_Minor
William Chester Minor. Wikipedia. https://en.m.wikipedia.org/wiki/William_Chester_Minor
https://en.wikipedia.org/wiki/Battle_of_the_Wilderness#Battle
St. Elizabeth's Hospital. Wikipedia. https://en.wikipedia.org/wiki/St._Elizabeths_Hospital
"Battle of the Wilderness." Encyclopedia Britannica. https://www.britannica.com/event/Battle-of-the-Wilderness
Ella Lonn. "Desertion of the Civil War." University of Nebraska Press.
Royburt M, Epstein Y, Solomon Z, Shemer J. "Long-term psychological and physiological effects of heat stroke." Physiology and Behavior, Volume 54, Issue 2.
"About." OED. https://public.oed.com/about/
"Dr. William Chester Minor." Findagrave. https://www.findagrave.com/memorial/9991/william-chester-minor
Jenny Blair. "A tortured soul finds redemption in words." Yale School of Medicine Magazine.
https://medicine.yale.edu/news/yale-medicine-magazine/a-tortured-soul-finds-redemption-in-words/
"George Merrett." My Heritage. https://www.myheritage.com/names/george_merrett
Natalie Zarrelli. "How the Oxford English Dictionary Went from Murderer's Pet Project to Internet Lexicon." Atlas Obscura. https://www.atlasobscura.com/articles/how-the-oxford-english-dictionary-went-from-murderers-pet-project-to-internet-lexicon
"The Professor and the Madman: Postscript." Erenow.. https://erenow.net/biographies/the-professor-and-the-madman/12.php
http://www.bbc.co.uk/legacies/myths_legends/england/berkshire/article_1.shtml
ForgottenNewsmakers.com