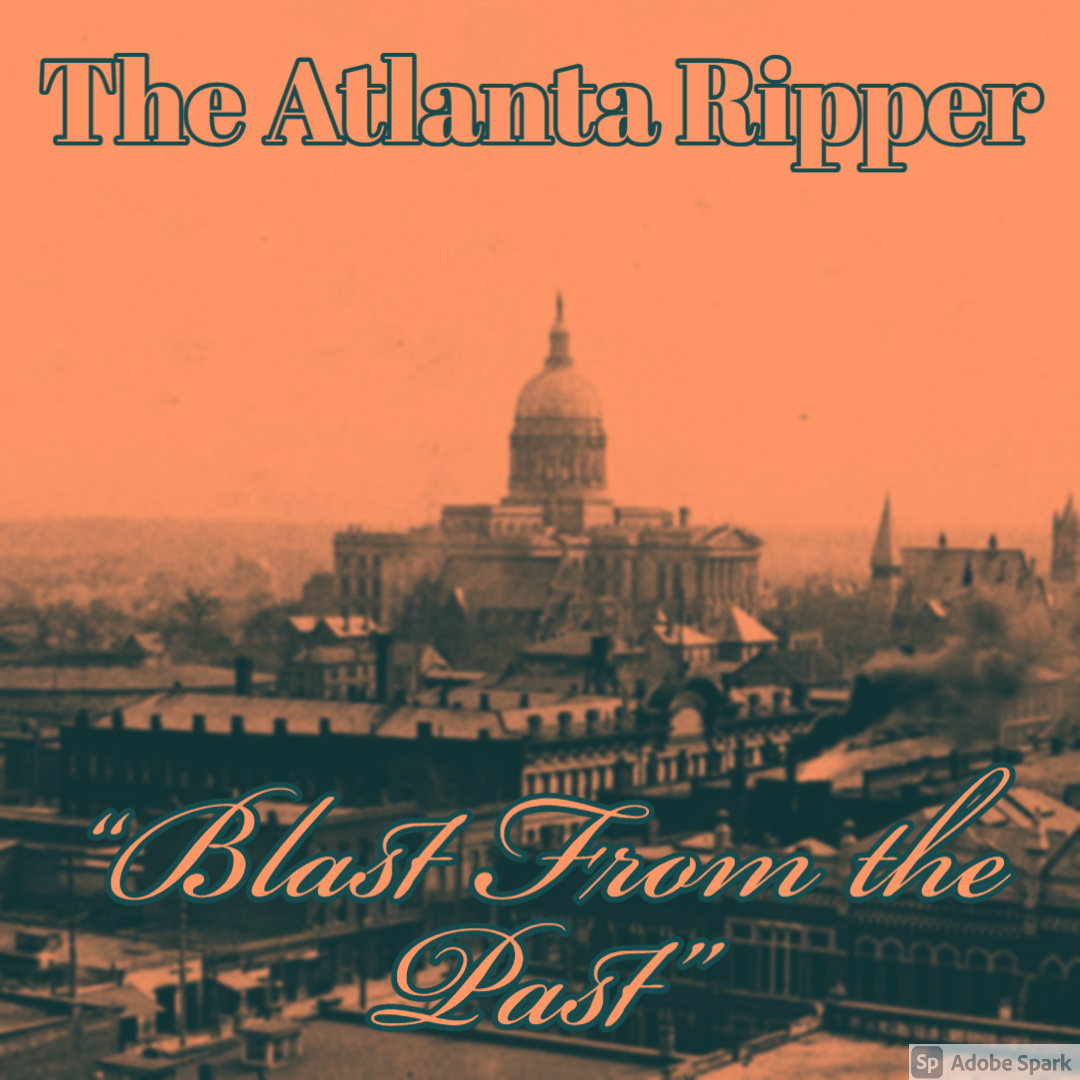 This episode, pulled from the cobwebs of a little box of lost episodes we keep in the attic, has been dusted off just for you. Scott, Kristy, and Amber, in the opening weeks of a global pandemic hitting the US, talk about the Atlanta Ripper. 
For more old timey crimey content, check out the Patreon and see what extras you can get for a few bucks a months! Or check out our Amazon Wishlist to buy us a book--making the episode topic YOUR CHOICE! Don't forget to follow the show FB, Insta, or Twitter.
WE HAVE MERCH! https://www.redbubble.com/people/oldtimeycrimey/shop
Other Shows:
Short Story, Short Podcast: https://open.spotify.com/show/3q2moJE65wLBf0zFjqhMhu?si=3zbTwhkIQnOYVqbd_TmZYQ
Detectives by the Decade: https://linktr.ee/detectivesbythedecade
Sources:
Vanessa Eccles. "True Crime: The Unsolved Mystery of The Atlanta Ripper" Fabled Collective. https://www.fabledcollective.com/listen/true-crime-the-unsolved-mystery-of-the-atlanta-ripper
Gregory Mixon and Clifford Kuhn. "Atlanta Race Riot of 1906." New Georgia Encyclopedia. https://www.georgiaencyclopedia.org/articles/history-archaeology/atlanta-race-riot-1906
Georgia Mysteries. "The Atlanta Ripper." http://georgiamysteries.blogspot.com/2010/01/atlanta-ripper-who-was-serial-killer.html
Steve Fennessy. "Cover Story: Atlanta's Jack the Ripper" Creative Loafing. https://creativeloafing.com/content-185128-cover-story-atlanta-s-jack-the-ripper
Atlanta Constitution. "Negro Woman Killed; No Clew to Slayer." https://www.newspapers.com/clip/24646576/victim-1-belle-walker/
"The Phenomenon of Jack The Ripper." JTRForums.com. http://www.jtrforums.com/showthread.php?p=385648
Jeffrey Wells. "The Atlanta Ripper: The Unsolved Case of the Gate City's Most Infamous Murders."
Sabrina Ithal. "17 Gruesome Facts About The Atlanta Ripper, The American South's Own 'Jack'" Ranker. https://www.ranker.com/list/scary-atlanta-ripper-facts/sabrina-ithal
Vance McLaughlin, Robert L. Bing III. "The Murder of Black Women in Atlanta from 1910 to 1912 And the Existence of a Serial Murderer: A Research Note." http://www.homicideresearch.com/wp-content/uploads/2013/01/ATLANTA_RIPPER-for-website-2013.pdf
B.T. Harman. "In the Hands of a Demon." "The Mitchell Theory." Catlick podcast.
Music:
Evil Plan by Kevin MacLeod
Link: https://incompetech.filmmusic.io/song/3725-evil-plan
License: http://creativecommons.org/licenses/by/4.0/