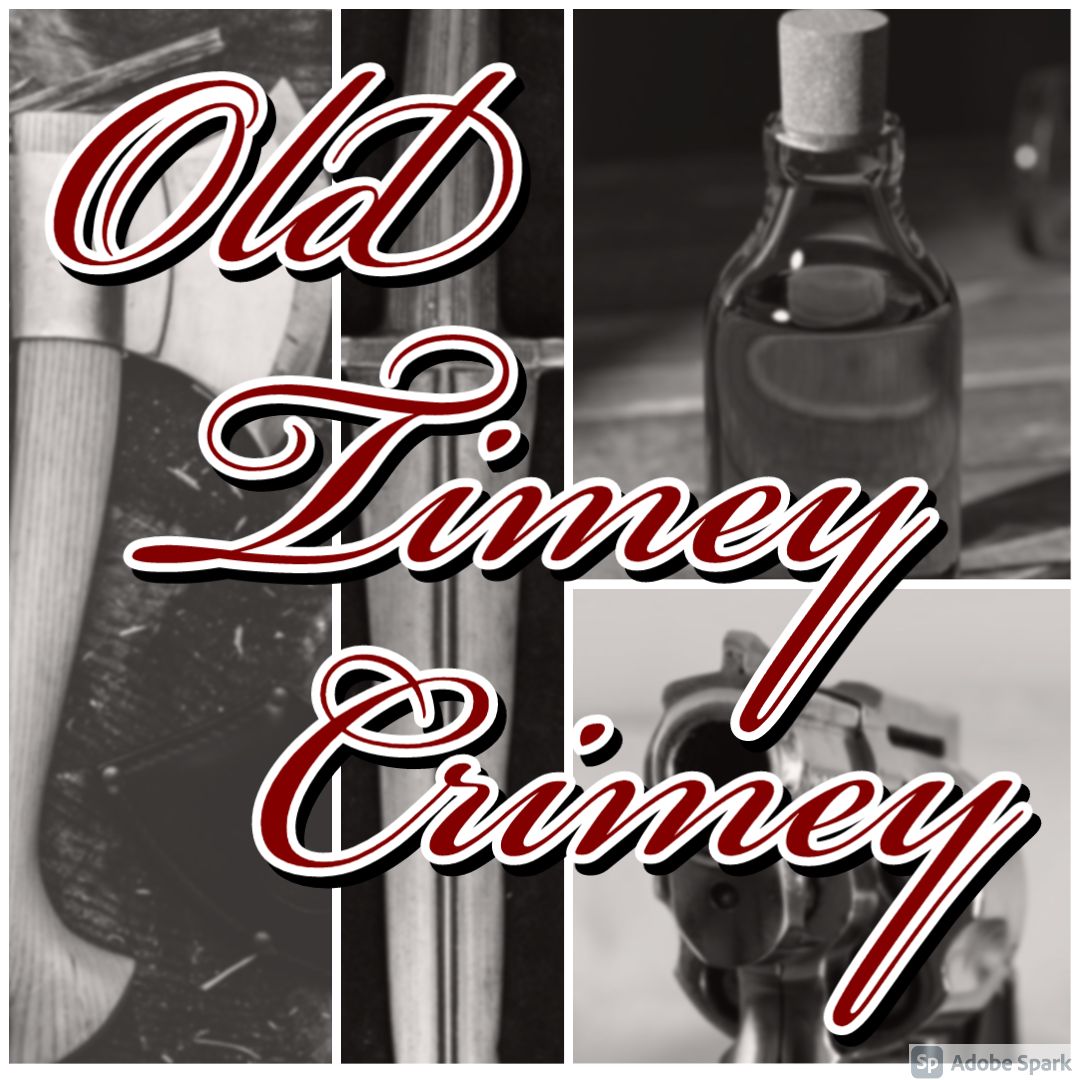 Scott and Kristy traumatize the crap out of themselves with Part 1 of their first two-parter! It's time for murder and mayhem that sends a small town into a frenzy--you might even say it's the disco ball of serial murders. Join us for Texas Ranger Captain Manuel "Lone Wolf" Gonzaullas, teenage vigilantes, and what is likely the first film to turn a trombone into a weapon.
We're running our first ever contest! Leave us a 5-star review on iTunes with a limerick about the Dr. Crippen case (Episode 5), anything to beat the "Naughty boy, ship's ahoy!" song. Scott and Kristy will choose their top 3 favorites and put it to a public vote on our Facebook group. And remember, iTunes isn't a fan of the R-rated words in their reviews, so...don't swear as much as we do. 
Submit your review + limerick by May 16, 2019. Vote will be held from midnight May 17 to noon May 20, 2019, and the top vote getter wins an Old Timey Crimey t-shirt featuring our logo and your limerick! Continental U.S. only. 
Don't forget to rate and review on iTunes, follow us here on Podbean, and hit us up on our FB group or Twitter. 
-------
Sources
Bovsun, Mara. "Murder spree in Texas at hands of 'Phantom Killer' remains a mystery." New York Daily News. https://www.nydailynews.com/news/crime/texas-murder-spree-hands-phantom-killer-solved-article-1.2554028
Burkart, Gregory. "The Terrifying Real-Life Murders That Inspired 'The Town That Dreaded Sundown.'" 13th Floor. http://www.the13thfloor.tv/2016/03/30/the-terrifying-real-life-murders-that-inspired-the-town-that-dreaded-sundown/
Grey, Orrin. "Phantom Killer: The Unsolved Mystery of the Texarkana Murders." The Lineup. https://the-line-up.com/texarkana-murders
Mackintosh, Prudence. "Texarkana Murder Mystery." https://www.texasmonthly.com/the-culture/texarkana-murder-mystery/
"Texarkana Moonlight Murders." Wikipedia. https://en.wikipedia.org/wiki/Texarkana_Moonlight_Murders
Thompson, Emily. "The Texarkana Moonlight Murders." Morbidology. https://morbidology.com/the-texarkana-moonlight-murders/
"The Town That Dreaded Sundown." 1976. Film.